Oliver Meets Princess Anne
"Thank you Princess!" said Oliver
Oliver received a rosette from the Princess Royal for progress made with pony riding. The Princess visited the women's prison on Tuesday 21st September to open the Riding for the Disabled Association's new stables in her capacity as President of the RDA. The Princess spoke to each of the riders in turn as she presented their awards.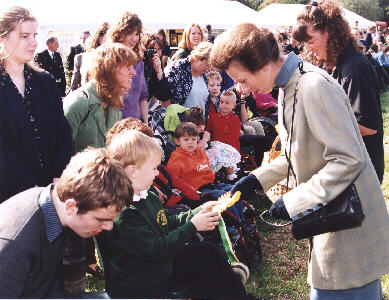 Oliver was personally introduced to the Princess Royal. He was pleased to meet the Princess, gave her a huge smile and said "Thank you Princess" as he received his rosette. As parents we were very proud of Oliver, as not so long ago he would not been able to approach a 'stranger' with such confidence let alone come up with such a relevant spontaneous comment.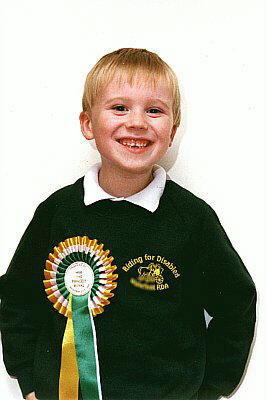 Oliver was delighted to stand at the front in assembly to show his rosette to the school. He was able to tell the children something about his special day.